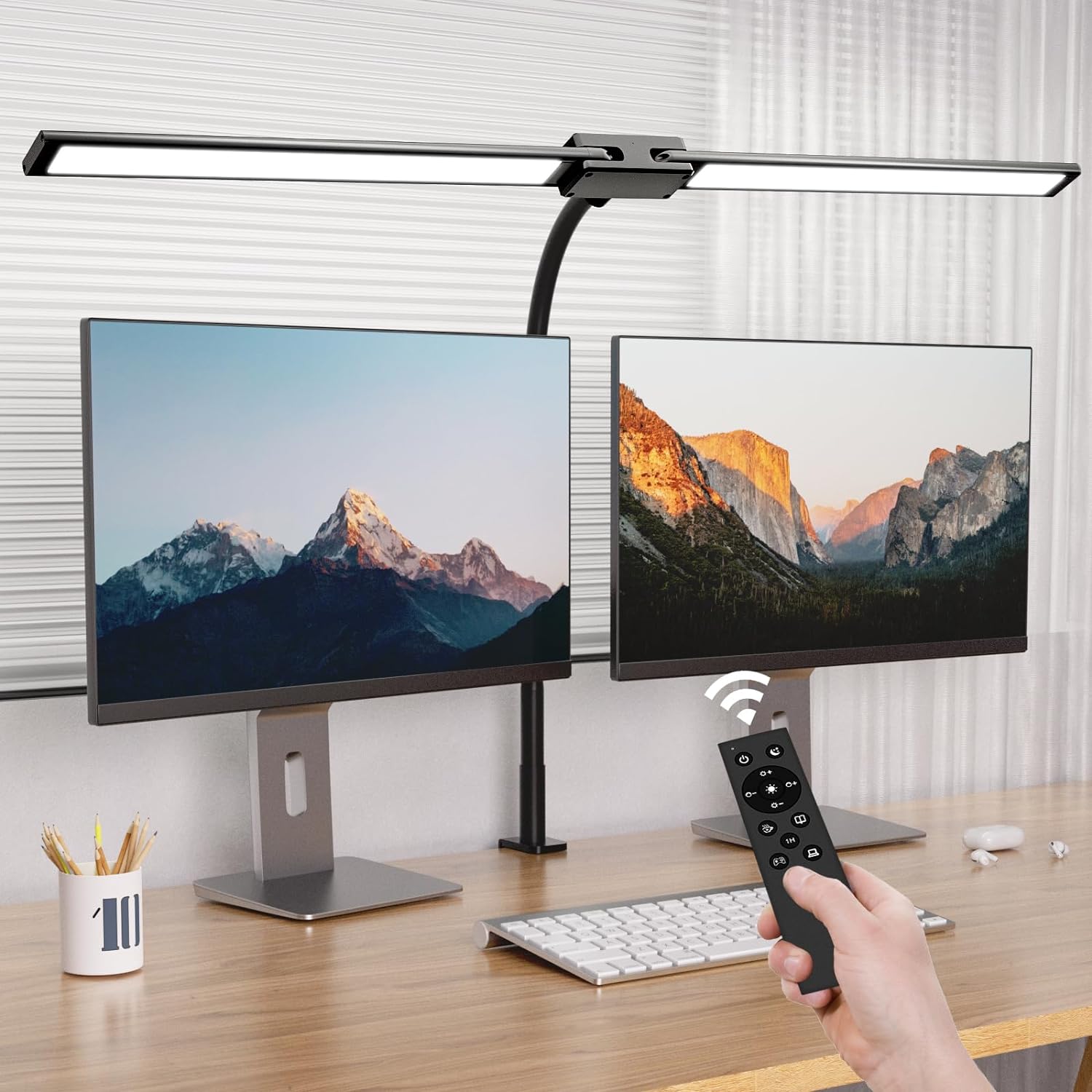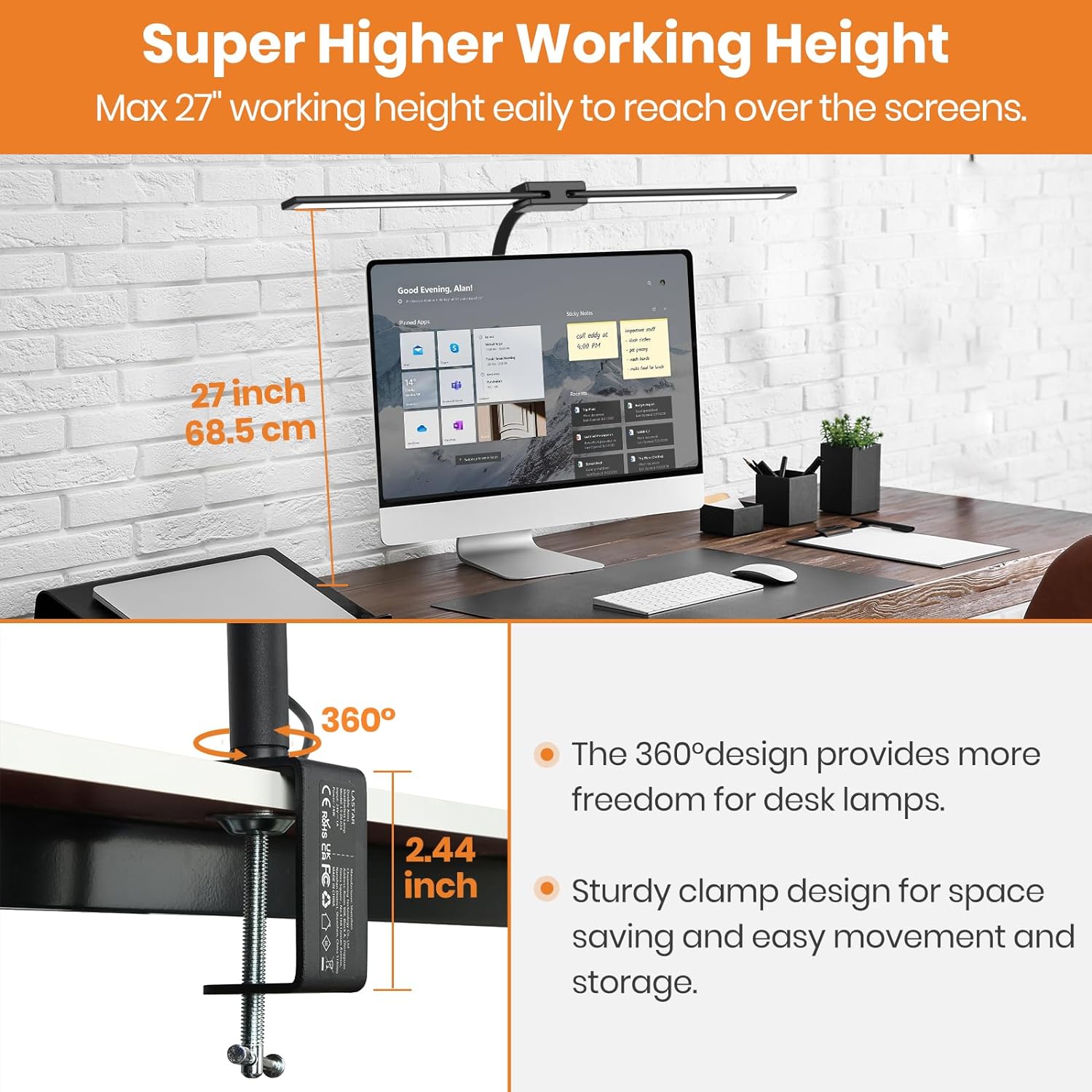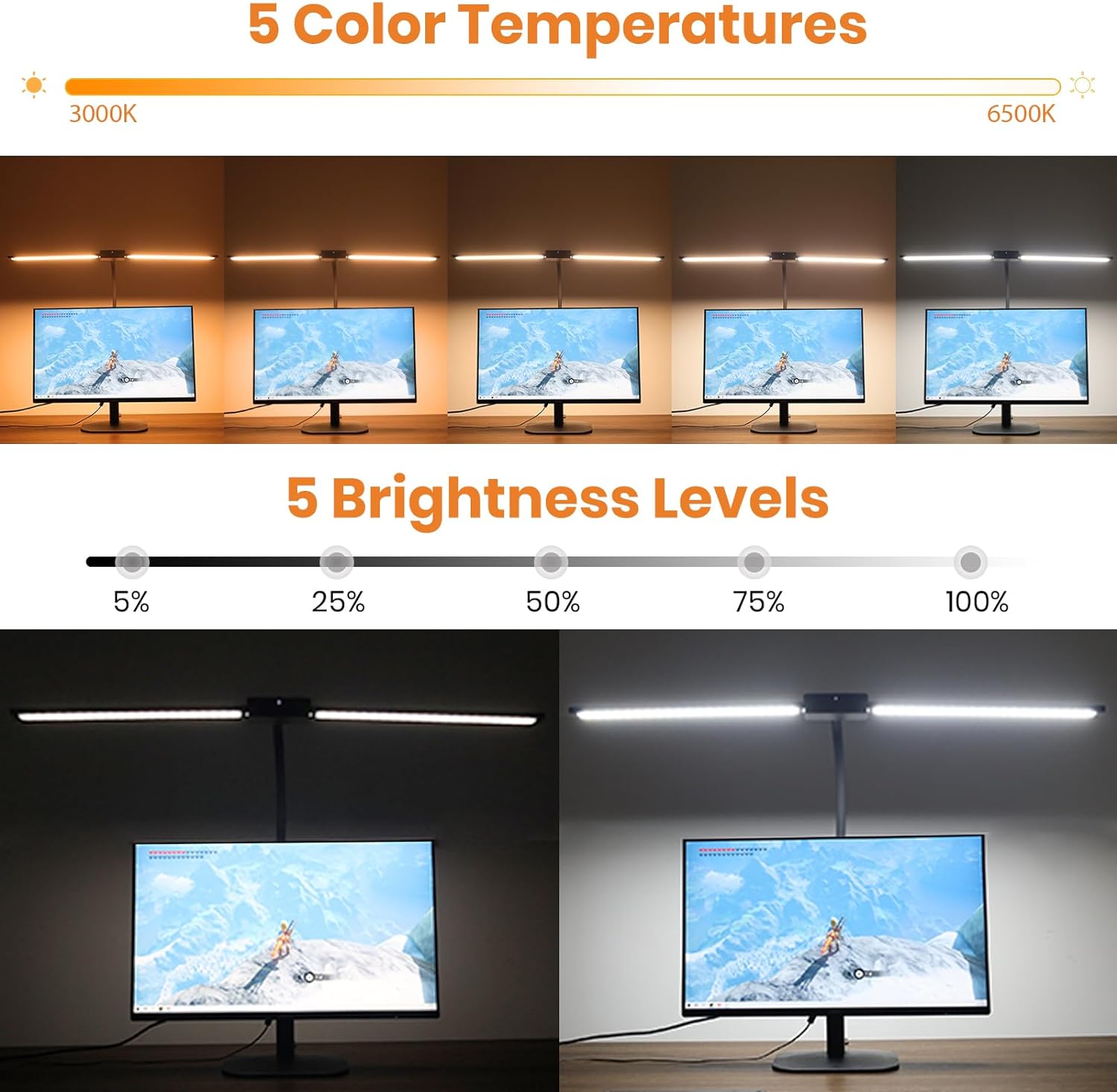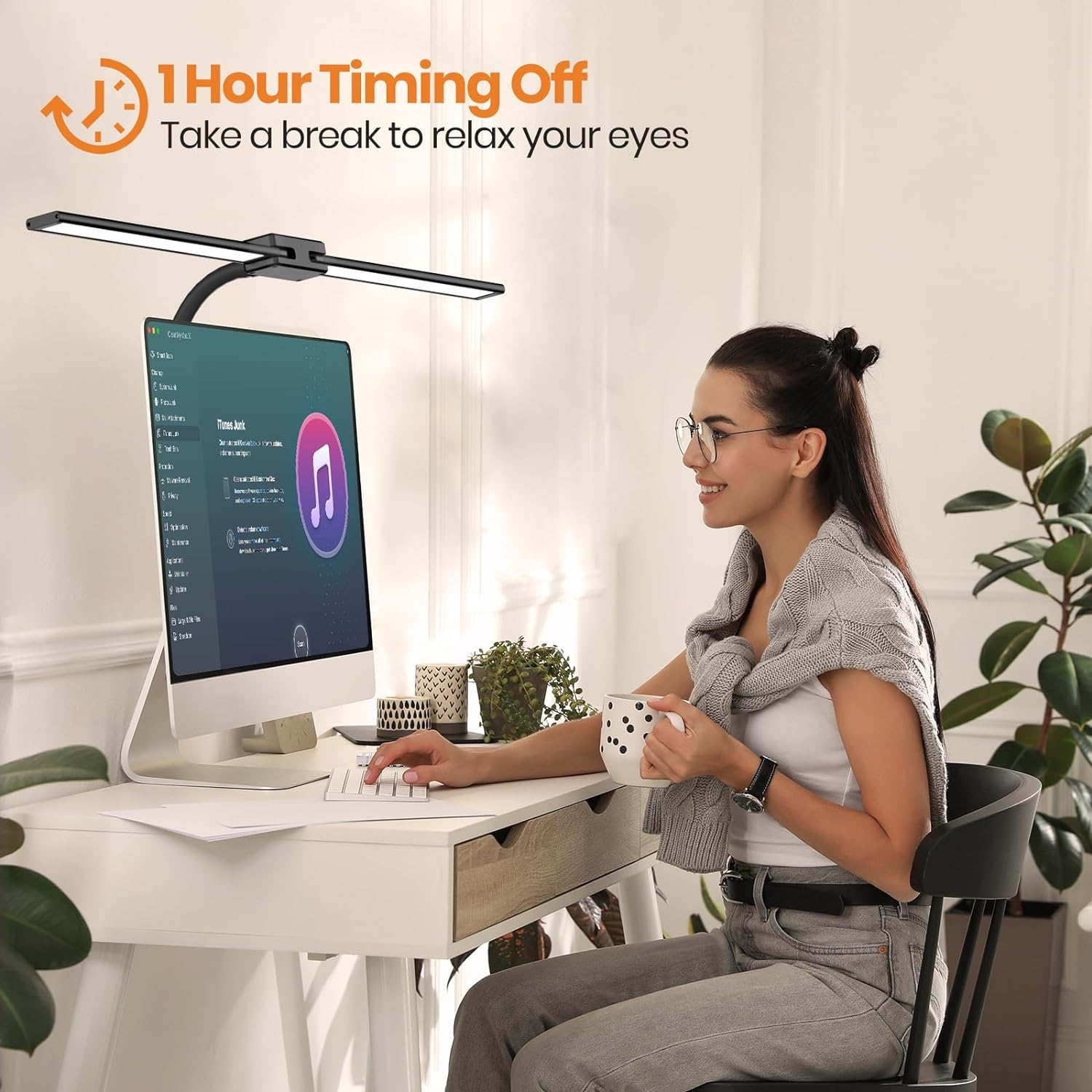 LASTAR LED Desk Lamp with Remote Control, 32.5" Large Architect Desk Lamp with Clamp, Timer, 24W Ultra Bright Gooseneck Desk lamp for Home Office Computer Reading
In stock
Size:
2.5"D x 29"W x 32.9"H
Remote Control and Touching Control: With the remote control of the lastar led desk lamp, you won't even need to leave your seat to adjust the brightness or color temperature( with a 20m remote range and remote battery ). You can also use the touch controls to get a more tactile experience. The led desk light also features a night light and 1H timer functions. Suitable for working, gaming, reading, entertainment and resting.

Various Lighting Modes: The lastar office desk lamp comes with 5 lighting modes and 5 brightness levels, allowing you to customize your lighting to suit your needs. The color temperature ranges from 3000K to 6500K, and the brightness can be adjusted from 5% to 100%. In addition, there is a one-button MAX key, which provides the brightest light for any situation.

Double Head Lamp Design: Ultra Wide dual-headed clip lamp provides a broad illumination area, its lamp bar being adjustable between 0-180°, allowing you to customize your lighting to suit your needs. This bright desk lamp for home office is very suitable for office work sewing, design, architectural drawing, painting, studying, and creating art.

Strong Eye Protection: Lastar desk light with clamp is made of aluminum alloy and ABS material, very durable. It provides uniform and wide-ranging illumination without any glare, making it perfect for eye protection and reducing eye fatigue. The computer light offers four pre-set lighting modes, Whether you're working, reading, playing games, or relaxing, just touching a button, can easily switch between the various modes.

Multi-angle adjustment: Our computer desk lamp is the perfect combination of flexibility and functionality. The flexible gooseneck design allows you to adjust the angle and provides you with the ideal lighting position. The position of the monitor desk lamp is according to your needs, and the 360° adjustable metal clamp makes it easy to attach to any surface. The lamp also supports smart plugs for added convenience.
Free Shipping on Orders Over $69.00
How long does delivery take?
3-7 business days.
What countries do you ship to?
Worldwide Shipping.
How will my product be shipped?
Amazon functions as our logistics partner to ship out Lastar products. They will choose the carrier that they think works best for our customers.
How to check the status of my package?
Get your tracking number from order detail or your email send from Lastar.
30-day Return
We want you to feel comfortable and confident when shopping at Lastar, that's why we offer an easy 30-day return & exchange policy.
Professional
Founded 2011. Lastar have been available in the Healthy Lighting industry for 11 years, We believe using natural, sustainable applications of light to enhance your body, mind, and spirit while protecting the environment is the essence of living Life in a Better Light.
National High-tech Enterprise
We obtained 62 international appearance patents and 12 utility model patents and were certified by IS09001/CE/FSS/GS/CCC/RoHS/ERP.
100% Payment Secure
Lastar in-depth cooperation with 3rd-party authorities with certifications (SSL to secure the web environment and Adyen to ensure payment security) to protect you when making purchases.
30-day Money Back Guarantee
Get a full refund when you return your undamaged products within 30 days.
24-month Warranty
We're willing to back it up with an industry leading 24 month warranty.
Lifetime Customer Support
For any questions about the product or your order, please feel free to contact us! Your satisfaction is our final goal!